We're wrapping up another year here at Lyrical Host HQ!
While the support, community and content creation continue as normal regardless, it's always fun to look back on another year under our belts and reflect on how it's gone.
Like many businesses, the year for us has been a quieter one, but it's been a chance for us to catch up after the busy times of covid. We've been preparing the ground for some exciting things to come in 2023, so watch this space!
In the meantime, here's a recap of 2022…
January
To kick the year off, we hosted an organization challenge to get everyone geared up for the year. This ran throughout the month, and we added some handy complementary templates to our customer Resource Library.
We also enjoyed an online Creative Hour meetup on content planning, hosted by one of our fantastic customers, Willow!
On the blog we rounded up 21 Top Body Positive Stock Photo Sites and explained How To Choose Keywords For SEO.
February
We were really feeling the love in February because our customers surprised us with super fun Valentine's Day messages telling us why they loved us! We honestly have the best customers and we're forever grateful for every single person in our community 🫶
I love Lyrical Host. I first found out about them through @chloeltear whom I asked after she had successfully transferred from blogger to WordPress and produced a stunning blog. Chloe said how accommodating they were. 1/5#HappyValentinesLyricalHost @lyricalhost pic.twitter.com/gG0IW87NbE

— Hannah Deakin (@HannahEDeakin) February 14, 2022
Thanks so much for helping me with all the tech stuff that I don't understand and for being so patient! @lyricalhost #happyvalentineslyricalhost pic.twitter.com/klTrvM6LpT

— Ali (@wemadethislife) February 14, 2022
I want to spread some love today and tell you how much I love @lyricalhost! It's been 6 months since I went self-hosted with them and I can't recommend them highly enough!Jenni is amazing, she feels like a second mum to many of us in the LH community – she's always there (1/3) pic.twitter.com/xcRZDQcyIK

— Ami Ireland ♿ (@AmiHIreland) February 14, 2022
We marked National Pizza Day by running a contest to win free pizza! (And discovered that people have some very, um, let's say interesting tastes in pizza toppings 😂).
We also published two new blog posts: Flatlay Photography Prop Ideas (Free & Paid) and Tips & Strategies For Pricing Your Products & Services.
The Resource Library gained some gorgeous Podcast & Audio themed stock photos that we had commissioned by one of our talented customers, Denise, and we also added some mandala themed PLR printables.
March
In March, everyone pitched in to create a huge resource bundle with contributions from lots of amazing bloggers and business owners in aid of Ukraine. We raised over £2000 for great causes including aid for disabled Ukrainians.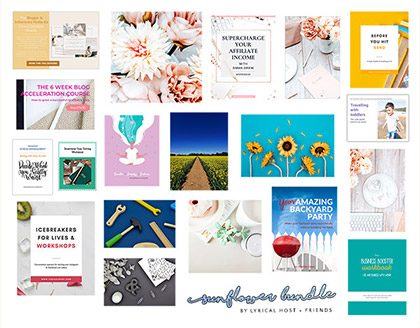 The blog saw three brand new posts: How To Sensitively Address Serious Events As A Blogger, Influencer Or Business, What Is Microcopy? A Guide For Bloggers & Influencers [+ Tips] and We Asked Bloggers, "What Are Your Top Eco-Friendly Posts?"
April
Bunnybot scampered back in April to host our traditional Easter Egg Hunt! People from all over the world hunted the colorful Easter eggs and submitted them to Bunnybot, our friendly chatbot, for the chance to win a fun prize.
We added a Mini Affiliate Toolkit to the Resource Library, along with a PDF on "Overcoming Roadblocks." Over on the blog, we published a post that took a ton of researching: Disability Stock Photo Resources (Free & Paid).
May
We were super proud that Facebook officially recognized the Squad as "one of the best groups on Facebook" and awarded us Power Admin status.
Nearly all the LH team pitched in for a bumper blog post on Google Analytics Alternatives For Bloggers (Tried & Tested). We researched, tried and ruled out a whole bunch of traffic tracking tools to narrow it down to the best alternatives. Plus we also covered Popular Color Palette Resources (Free & Paid).
In the Resource Library, we also added 10 exclusive Canva templates for Pinterest pins and an ebook template.
June
In June we flew the team out to Porto in Portugal for a fantastic Wordcamp Europe. We attended talks on all kinds of subjects, from accessibility to calculating hex codes (!) and enjoyed exploring the local area, including heading off on a boat trip and eating too much ice cream 😉 (We also had a ton of stock photo shooting opportunities – in fact, we're still in the process of editing the photos!)
Back in the online world, we added new Pinterest pin templates to the Resource Library along with some bright stock photos.
On the blog we listed 21 Tips For Presenting & Public Speaking (Lives, Talks & More), plus wrote a post for the tech confident on How Bandwidth Is Calculated (A Guide For Bloggers & Small Businesses).
July
July saw us celebrate the Lyrical Host Blog & Business Squad's fourth birthday!
We added Progress Tracker templates to the Resource Library, along with a set of mini rosebud stock photos. Two new posts were published on the Lyrical Host blog: 7 Signs You're Overthinking Blogging (& How To Stop If So) and 7 Unusual Sources To Improve Your Selling Skills.
August
It was time to celebrate Lyrical Host's fifth birthday – with a cupcake design contest! We asked people to submit suggestions of cupcake flavors, and then we made them all. (Yes, even the weird ones).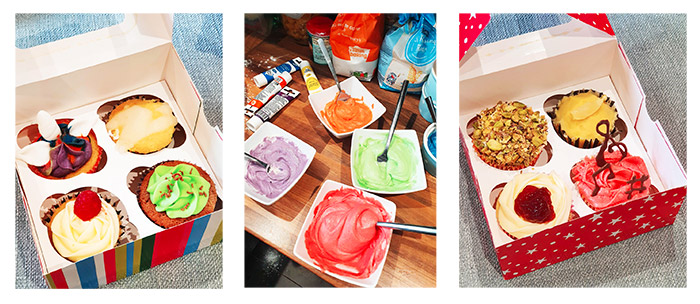 We also got some incredibly lovely and thoughtful cards and presents from our customers!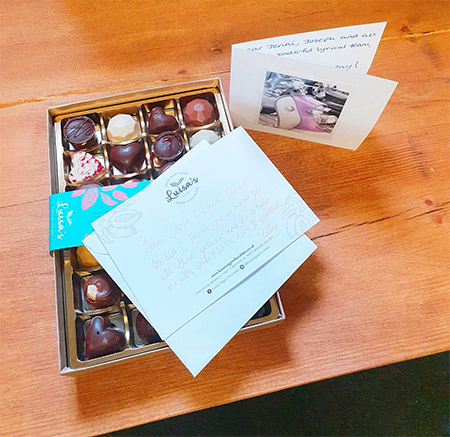 The Resource Library saw the addition of "Slicing The Pie," a guide on how to sell sensitively, ethically, and effectively at a time when people are spending less. We also added two more posts to the blog: We Asked Creators: What Are Your Travel Essentials? and the topical, 10 Ideas For Celebrating Your Business's Birthday.
September
Since people were asking, we ran an impromptu back to school sale on Navigating SEO and welcomed a bunch of new students.
We added a blog post on How To Check & Clean Up Broken Links In WordPress, plus two new guides hit the Resource Library: Prepping Your Business For Holiday Sales & Prepping Your Blog For The Holidays.
October
To lift people's spirits, we ran another giveaway. This time it was to win their ideal date night or family day. It was fun to see what people listed as their perfect activity, although it was maybe a little concerning how many people were keen on ax throwing…
The bumper Ultimate Niche Site Guide hit the Resource Library, and we also wrote 10 Tips For A Successful Email Subject Line.
November
The lovely Lottie hosted an awesome free live workshop for Lyrical Host customers on goal setting and planning.
We also had two limited edition Black Friday digital resource bundles available over the Thanksgiving period, which included our traditional Year In Review Workbook.
The blog saw a different type of post for us – an honest look at Is WordPress Right For Me? – and the reasons why we're being honest about the fact that WordPress isn't for everyone.
December
In December we recapped all the insightful monthly experts' Residencies from the Lyrical Host Blog & Business Squad and wrote Should I accept Guest Posts On My Website?. And of course this post (meta!).
We updated our world map of customers:
We booked a chocolate making workshop for the whole team (instead of having a traditional Christmas party).
And we also signed for a brand new office (3x the size of our old one!) because we'd outgrown our space. We're looking forward to expanding in 2023!
What were your highlights of 2022? Let us know in the comments!