Flatlay photography can represent your personality, style, or even a way to jazz up your blog posts, website, or social media. It can feel like a big task to complete, especially when you're unsure what props to start with.
Currently reading: Flatlay Photography Prop Ideas (Free & Paid)
Click To Tweet
First, you need to establish whether flatlay props are something you need to plan a budget for; or whether you are happy to use free organic material.
A great idea is to start from the bottom and ask yourself, how many photos am I looking to produce. If you're unsure how many pictures to do, it's probably best to start with 1 set of 15/20 photos a month; you'll then have a library to work with monthly or throughout the year.
An excellent example for managing your time would be producing 1 set of 15 good quality photos per month. This gives you a library of 180 images to work with a year, if you work quickly, you can produce these sets in an hour.
Generally speaking, how many photos or how much time you wish to use on your photo sets is entirely up to you. We do recommend trying a few different angles and selections, so you have an excellent collection to work with for future reference.
---
Budget
Which takes me onto, where can I find props within my budget? We've got a great selection of options and ideas. We've tried to be mindful of locations and where you may be able to find something similar. However, we can only recommend what we know location-wise and have access to; if you have any recommendations, feel free to leave a comment!
We understand budgeting can be frustrating, especially when starting a new venture and balancing this in between everything else. However, after initially planning what time you'll allocate and how many photos you want to produce, the next step will be what props you should include. We have a brilliant checklist you can access that lists various categories of props you can tick off when you're doing a shop or having a browse.
When it comes to budgeting, it is best to have a figure in mind on how much you're looking to spend and spend accordingly. When you're looking for props, we know it is possible to get carried away with how much you're looking to include; take it easy, simple, and effective can work just as well.
Remember, you don't need to break the bank to build a portfolio; this is what the guide is here for!
Once you have the figure in mind, think about the props most relevant to your content; what you decide to use will be a standpoint for either purchasing or finding more props to use.
For example: If you post about cameras, you may decide the main prop in your photo will be a camera; if you own one to photograph, great! If perhaps not, maybe consider that one of the props to have on your budget checklist, along with some relevant props to use in the photos.
Budgeting for props is easier said than done when you want flowers, stationery, keyboards, decorations, etc. If you plan out what you really need and execute that plan, it should help to keep you on track and keep a consistent, clear style in your images.
---
Where Can I Purchase Props?
The most important question is not how, what, when, or who (although we'll get onto that), but where can I find props in the first place? It's a great question, as you can literally use just about anything (within reason).
If we start with the basics, what items do you see at home that you also see in prop photos? You may have cool mugs or a lovely printed scarf, or a kid's football (not too muddy, we hope) that you can use.
It really can be anything; it's also a much more viable and budget-friendly option to choose items that you already own. Not only will this save you money, but it may be items more inclined to your style and therefore be a personal approach in your images!
Alternatively, you may find that you want to explore a completely different style to your own in your photography, which is also great! Experimenting is definitely the first rule in getting the suitable layout in your images, so you should experiment with props too! Let's get back to where you can find these; below, we've included a list of places to find the props we've put on our lists with budget-friendly options available:
---
Online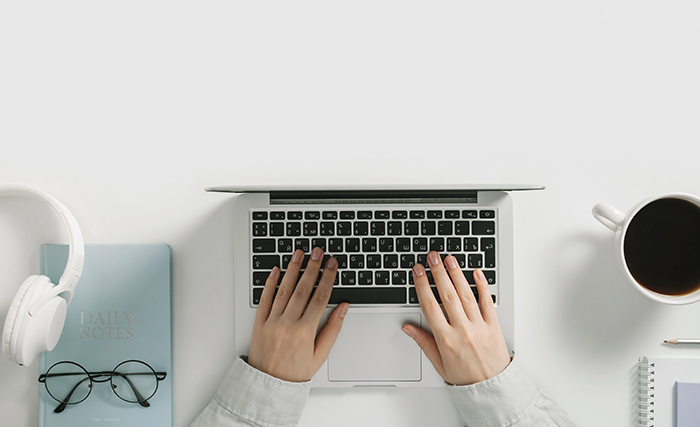 eBay
eBay is fantastic for finding props that you wouldn't purchase full price but looking for a second-hand bargain. It's an excellent idea to search for spares and repairs items. If you want props such as keyboards, mouses, iPads etc, which are very pricier from new. These will be drastically cheaper, and as you are only using them for props, they're a fantastic addition to your images without overspending.
Just a tip, make sure they're in good condition, and it's just internal damage. We wouldn't want you purchasing broken products that need massive editing as this can be a burden when taking multiple images!
eBay is great for buying props in general, and you can always barter with the seller to get things even cheaper. This usually works if a seller wants to get rid of the item, don't be too pushy if they won't go lower, move on to a different buyer.
Also, make sure to bare in mind the importance of location. What you don't want to happen is find an item super cheap and think it's too good to be true when it actually is! You could be hit with overseas import tax, postage fees, and even PayPal fees! Not ideal when you're trying to save money to be hit with extra spending on top.
Amazon
Amazon is a classic online method of looking for various items. You can find absolutely everything on here, and it's international and free next-day postage with Prime! As we consider consumption, we are aware that Amazon perhaps isn't the best to encourage less consumption. We recommend using Amazon as a last resort when all other methods have been tried or tested, or you need something very, very urgently!
Something to be aware of is that although Amazon does provide the next-day delivery, multiple stores on there don't work with prime. This means you could experience extended delays or postage fees from shipping overseas; just make sure again to double-check the location.
Facebook Marketplace/Craigslist
Facebook Marketplace and Craigslist provide local items that people are selling or giving away for free! This is great for when it comes to either finding something you need much cheaper or even someone giving it away for free. People usually post old furniture, coffee machines, plates, clothes, and various things you can use.
The deal usually is that if someone is giving away something for free, they ask that you go and collect it from their house or meet them halfway.
Please do this cautiously and check for legitimate profiles before meeting anyone you don't know; safety is more important than a freebie.
On a positive note, if you don't find any props, there could be some furniture to take on and upcycle!
Depop
Depop is one of the most popular thrifty platforms to find second-hand or new cheaper items. You find that it's mainly a clothing and accessories platform, but you can find other categories on there too!
Similarly to eBay, you can barter with the seller; you can message multiple users asking about the items and see whether the profiles are active or not. There's also no time limit on depop; it's whoever buys the item first.
The seller can vary the shipping time; if you have a reliable seller, you may have your items shipped immediately. However, we recommend reading reviews and ratings on the seller to see how dedicated they are, as you don't want to order something and it doesn't arrive for 3/4 months, which can be a common occurrence.
If you want to see any examples, google "Depop Drama" this will give you a vast amount of entertaining, amusing and shocking stories to show you what types of sellers you may find. Always check reviews!
Etsy
Etsy is a lovely online marketplace with beautiful handmade products; some of these products would look amazing in your photos, especially vintage-looking or quirky items.
However, an idea is to sift through what you think is a good deal; similarly, other platforms can incur high shipping and tax fees from the seller.
Although if you set your location, you tend to find that most places locally offer free shipping, which is a bonus!
---
In-Person
Supermarkets
Any supermarket will provide a variety of products; most stores usually have a basic range or reduced section, which have random items for reasonable prices, and they're typically local places too!
It's also a great idea if you're looking to use food in your photography flatlays as the supermarkets will also have reduced sections for these too, which you can always just dispose of or compost after you're finished with them!
Some supermarkets also provide a section to leave books you're finished reading, and someone else can pick them up and take them with no charge. This can really help build a collection of new and old-looking books if you're looking to take a book flatlay.
Just make sure you're using the free books section and not the paid; we wouldn't want you walking out with full-priced products and beeping on the way out!
Charity Shops
Using a charity shop that donates to a purpose close to you is a great way to do two things in one! You can find some fantastic antiques, stationery, mugs etc from charity shops for a meager price. As well as donating to the charity, you'd be surprised what people donate.
Although there's no rule to say you can't barter, from a moral standpoint, we wouldn't recommend bartering with the charity shop.
The money goes towards a good cause, and every penny helps; we understand you have a budget in mind, but it's probably best to just pay the price.
Market Stalls
Supermarkets are more accessible however, market stalls tend to be local, eclectic, and much cheaper! There are usually different types of market stalls which makes it easier when you're looking specifically for things such as herbs, spices, foods, toys.
Another great addition would be to find a haberdashery. These have great items to include, such as buttons, fabric, beads etc, that you can scatter onto your flat lays.
If you're buying a bundle of things from one stall, it's also a good idea to ask if they'll do a bundle discount. For example: if you're purchasing five of the same item and want it for the price of three.
Car Boot Sales/ Yard Sales
These sales take place in either someone's front yard or based in a field where people drive, park their cars up, and sell things from their boot. It's similar to a market, but you can usually find antiques, magazines, clothing, cutlery, jewelry, and electronics, which are much more affordable than supermarkets or market stalls.
The events are primarily known for trading and bartering, and you can definitely pick up some really quirky things that people no longer have use for, but you could definitely still photograph. As the saying goes, another person's trash is another person's treasure!
We would advise checking the item over before purchasing and having a conversation with the seller about why they are selling it before putting in an offer. The risk is if you find after you've purchased the product, it's not what you're looking for, you won't be able to return this.
---
Free Props
Fresh Flowers
A stunning addition to any flat lay photography is fresh flowers. They can brighten up an image, make it look classy and luxurious or just fill in the space if you're not sure what prop to use.
A long-term solution will be to grow your own flowers if you have access to a garden, allotment, planter, etc. This way, you'd have access to free props whenever; however, it depends when the particular flowers bloom and if you can manage the upkeep of looking after the flowers (me personally, I'm not so great at looking after flowers, so maybe an alternative would be to purchase artificial flowers)
Another reference will be to ask a florist or supermarket if they're looking to get rid of the flowers if a few are wilting. Sometimes, they can offer you a flower or two, or maybe the supermarket is getting rid of flowers they know won't sell.
If you ask nicely enough, I'm sure they could give them to you as a write-off, try and phrase it as though you don't want anything to go to waste.
We would advise to not use the wilting ones, but if there's a bunch where one or two are still good, it's probably best to get those photos in pronto!
Alternatively, a short-term solution some parks may have wildflowers such as daisies, etc. We would only advise picking flowers from accessible fields or grass banks. You may be picking flowers that someone has planted or may not be legal to harvest!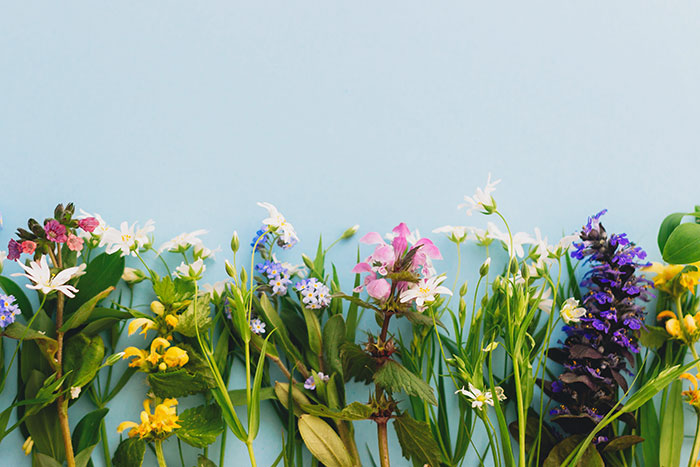 Freebie Websites
There are great sites providing links to free items or vouchers, which you would be able to use on props; they have a good selection of useable links with popular sites and options to choose from.
The only catch we would advise is that you may have to pay postage, but the outcome can be the income, where although you've paid for postage, you may be getting back more than what you've invested.
Libraries
A great way to find book props if you're looking to do a flatlay with books as your primary focus is to use your library card!
You have access to so many different styles of books in your local library that you can remove the sleeve cover and just have a clean, fresh book to photograph. Then you can take them back once you're finished with your sets and find some other styles to try out; it's quite literally a library of choice!
We would advise looking after these books, especially when removing the covers. Please make sure the surfaces are removable, as you don't want to damage the book.
Make sure to not photograph any books that could cause copyright issues further down the line; the less text, the better!
Have a look around your home
There are many items you can find lying around your home that you wouldn't think to use in your images. You may find various stationery, scarfs, food utensils, or even your own phone, which make great props, and most importantly as you already own these, they're essentially free!
We have a link to 20 Cheap But Effective Props and Where to Buy Cheap Props.
---
Backgrounds
Once you've decided on your props, it might be a good idea to think of what backgrounds you'd be looking to use to complete your image! There are many backgrounds you can use, ranging from plain, patterned, textured, but which is best to work with?
Plain
A plain background is always a classic to make sure that your focus is solemnly on the props in the photo itself. We would always advise using something slightly more firm than paper, such as card, wood, or plastic. This will avoid creases when taking photos and make the image look cleaner.
Fabric
Another background option can be to use fabrics to add texture and create a realistic image. You can use your own clothing, sheets, or duvets for a background. Or find a haberdashery or fabric warehouse; where you can purchase a meter of fabric in different colors or prints (realistically, a meter will be all you need for flatlay).
Wooden desk backgrounds are a classic for photography. They are the most realistic background you can use for flatlays. It can provide a rustic or professional look or everything between! Finding a piece of usable wood can be tricky unless you go to a hardware store.
Wallpapers/Wrapping paper
Generally speaking, the best way to get the cheapest background is to use wallpaper; they can provide a range of different textures, wood, and prints. They work most effectively if you can't find a solid piece of wood and need an alternative.
We advise if you are going to use wallpaper, please always photograph this on a flat surface with something heavy on either end of the roll.
Alternatively, stick the wallpaper to a piece of card or wood to ensure the thickness will be good enough to not crease with the props' weight on top.
We advise if you're creating your own personal backgrounds that you try to avoid air bubbles as much as possible. Air bubbles can look poorly constructed or unprofessional and affect the quality of your image.
Food I Fancy
A great shop to have a look at if you're looking for a sturdier, more textured background is "Food I fancy". The backgrounds are thick pieces of natural wood painted or textured with different pastes and materials.
They are fantastic editions if you're looking to work with various props, especially if you're working with food.
Food I Fancy also provides flat photography ideas, inspiration, and services with branding, photography, and recipes.
---
We hope that this can inspire you to create your own flatlay images and share your incredible talent with the rest of the world! Remember to consider all the factors we've mentioned and experiment with various ideas until you find the style most suitable for you.
Oh, and don't forget to optimize your images!
Did you find this post helpful? If so, please pin it to help someone else!