Just like 2017 and 2018, 2019 has been a busy old year for us here at Lyrical HQ.
The biggest thing we did this year was launch our flagship course, Navigating SEO (to rave reviews!), but there are a lot of other things we've done too.
This post looks back at some of the things we've done in 2019…outside of welcoming hundreds of new people to the Lyrical Host family, creating a wealth of blog posts, support articles and videos, posting thousands of tweets, Facebook posts, and Pinterest pins, and of course answering thousands of support tickets!

Currently reading: Lyrical Host - The Yearly Review 2019 Click To Tweet
January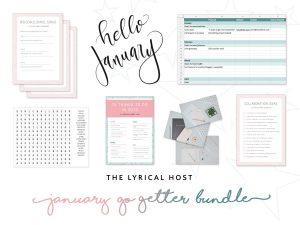 We kicked off the year by releasing a free Go Getter Limited Edition Resource Bundle for all Lyrical Host customers, with some fun and productive digital resources to start 2019.
February
In February we made some behind the scenes changes, including updating our control panel to have a much nicer duck egg colored background, adding staging environments for customers, and more!
March & April
Spring saw Moz launch a massve overhaul to their Domain Authority scoring system, so we released content to help customers recover from that, along with running a DA challenge in our Facebook group.
In April, our Easter Egg contest made a return, with dozens of people hunting eggs on our site and submitting them to Bunnybot for a chance to win a prize!
May & June
In May we ran a series of photo mini-challenges in our Facebook group, designed to help people improve their photography skills. And in June we gave our big customer Resource Library a refresh, including updating old resources, and refreshing descriptions and images.
July
July saw us celebrate the Blog & Business Squad's first birthday! We also created our first WordPress plugin, which is a plugin we use behind the scenes to migrate websites from Blogger to WordPress.
August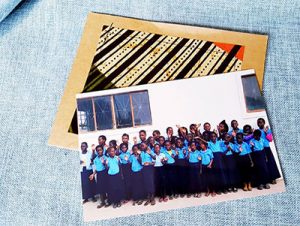 The birthday celebrations continued as Lyrical Host itself turned two years old! We took a look back at what we'd achieved so far, welcoming hundreds of amazing customers from all over the world.
We also received a lovely letter and photo from Kurandza (check out our interview with Kurandza's founder), a non-profit we partner with to help provide education for girls in Mozambique.
After polling our customers, we also added a brand new cause we support on a monthly basis – Reef Check, a non-profit that works to improve the health of and research into coral reefs worldwide.
September
In September we collaborated with the wonderful Tide and Tree to bring our customers beautiful free stock photos and a discount off the full membership (if you're a Lyrical Host customer and you'd like the exclusive discount code, please raise a ticket!).
September also saw our biggest news of the year; the launch of our brand new Lyrical Courses site and Navigating SEO! At over nine months in the making, Navigating SEO is a super comprehensive and easy to follow search engine optimization course that includes tons of downloadable resources, including a dictionary, site audit checklist, and much more at no extra cost.
October
Over in the Facebook group we ran a Heroes & Villains content challenge to help people prepare and promote their upcoming holiday content and best- and worst-performing posts.
We also bought a Starbucks for our customers worldwide thanks to the good old Starbucks virtual gift card, and ran a spooky Halloween contest with a gift voucher prize!
November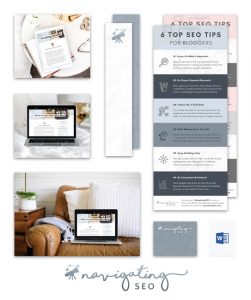 In November we began work on our Speed Boost course, which is a free-for-Lyrical-Host-customers course that explains site speed factors, testing, and how to improve the speed of your WordPress site. It's designed for people who don't have a lot of tech knowledge, so it's ideal for bloggers and small business owners who want to get familiar with what site speed is really about (and why the things they read online don't seem to help them!).
We also ended the early bird launch for Navigating SEO, and opened it up for affiliate commission, adding lots of done-for-you resources to help with promotion.
We added a new speed and security page to our website, ran a pop-up shop with lots of digital goodies for Black Friday, and sent our customers a free resource bundle to thank them for their support over the year.
December
In December we planted eighty trees in the Amazon thanks to sales from Navigating SEO, and we updated our Causes We Support page to include the non-profits we supported during the year.
We added to the Lyrical Host community by creating a Tailwind tribe and also a Slack community for virtual co-working! If you're a Lyrical Host customer and you'd like to be added to either of them, please raise a ticket and we'll send you an invite!
And that's how our 2019 went! How was your year? Drop a comment below and let us know!