Free and cheap web design resources are a great way to save you time and hassle, regardless of whether you're a professional designer or not. Things like fonts, presets, mockups and templates are easy to use and help you fast track your way to a website and social media channels that feel consistent without having to painstakingly design or edit everything individually.
The design resources niche has grown incredibly quickly, and there are plenty of free and cheap resource websites with all kinds of beautiful goodies on offer, so we've rounded up our favorites for you.
Many of the websites in this list have affiliate programs, so it's a great way to make your design resource addiction free or even make a profit.
Currently reading: 27 Epic Websites For Free & Cheap Design Resources
Click To Tweet
And now for the list!
Creative Market
Creative Market is a marketplace for all kinds of design resources imaginable, from fonts to stock photos to patterns. They also have a selection of free goods available to download every week. Prices start from just a few dollars depending on the design element and the seller. If you're on a tight budget, it's worth checking the free resources weekly. They also have affordable limited edition bundles.

Why we recommend it: There's a huge range of high quality design resources on offer, plus there's the added benefit that you're supporting independent designers.


Creative Tacos
Creative Tacos is smaller than a lot of resource websites, but it still offers thousands of design elements, most of which are free to use.

Why it made the list: If you're on a budget, Creative Tacos is definitely worth bookmarking.

The Hungry JPEG
Catering to both digital pros and crafting enthusiasts, The Hungry JPEG has a varied range of elements that can be used for online or offline projects. There are lots of bargains to be had, and plenty of well-priced bundles released regularly.

Why we like it: Items start from $1, and you can even list your own items for sale.

Design Cuts
A strong player in the design elements market, Design Cuts has a no-nonsense but stylish feel with plenty of versatile virtual goods on offer. They also have a great freebies section, with the added bonus of tutorials.

Why we like it: They have a scaling discount system, so you can get better prices the more you buy.

Envato Elements
Envato Elements is the subscription service provided by Envato. It's a very affordable way to get access to hundreds of thousands of professional design resources for free, including stock photos and video, icons, vectors, and even WordPress themes and plugins.

Why we recommend it: In our opinion it's one of the best value for money resource websites around, and we wouldn't be without our subscription!


Font Bundles
Font Bundles does what it says on the tin, offering both free and paid collections of fonts for download.

What's good about it? Great varieties of fonts, and very reasonable prices.

Storyblocks
Like Envato Elements, Storyblocks is a well-priced subscription website. It has a huge range of resources, and you're less likely to find other people using them than some of the other more well-known websites.

Why we like it: A lot of the resources feel more original, and it has a lot of variety.

Etsy
While Etsy has been an established marketplace for handmade goods for years, it's less of a go-to for design elements. In fact, it's one of the best places for everything from illustrations to beautiful WordPress themes.

Why we recommend it: Great protection for both sellers and buyers, and many sellers will create custom products or edit their existing products to suit you.

PlaceIt
PlaceIt is the easiest way to create attractive mockups of digital and physical goods. Simply drop in a screenshot or other image and it'll be placed realistically on your choice of smartphones, tablets, poster frames, laptops, t-shirts, and more. For $29/month you can get an unlimited subscription.

What's good about it? Once you've gone to all the effort of creating an ebook, course, or other downloadable, you can make it look great in seconds. No graphics programs needed!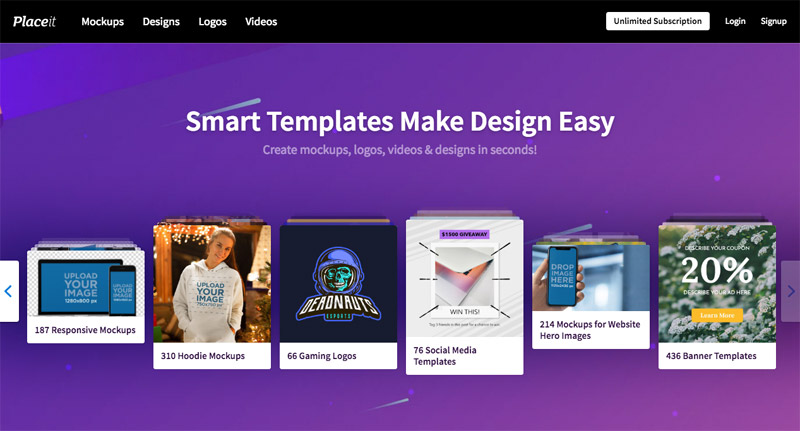 Graphic River
If you don't want to commit to an Envato Elements subscription, Graphic River is a great pay-as-you-go option from Envato. Like Creative Market, you only pay for what you need. If you're looking for something specific or occasional one-off purchases, it's a great resource for design elements.

Why it's worth a look: It's one of the original and best design resource websites.

Font Squirrel
There are plenty of great font sites out there, but Font Squirrel is one of the best. The search functionality is very powerful, and the licensing terms easy to understand. Plus, there are tons of amazing fonts…for free!

Why it made the list: Excellent user experience, great variety of fonts, and no shady-looking ads or downloads.

Pixeden
Pixeden has a really wide variety of resources ranging from icons to mockups, and the standard is extremely high. There's a bunch of awesome free resources, or you can access premium files for just $6/month.

Why you should check it out: The quality of the files are second to none.

Pixelo
Describing itself as a resource site for designers and other web professionals, Pixelo is a bundle site with plenty to offer even the most amateur designer. It has a selection of freebies that are worth checking out, too!

Why it made the list: The bundles are great value and there's lots of variety.

365 PSD
365 PSD offers a new free download every day of the year. Plus there's plenty of back catalog to search through! Some files may require attribution.

Why you'll love it: With something new every day, it's the gift that keeps on giving!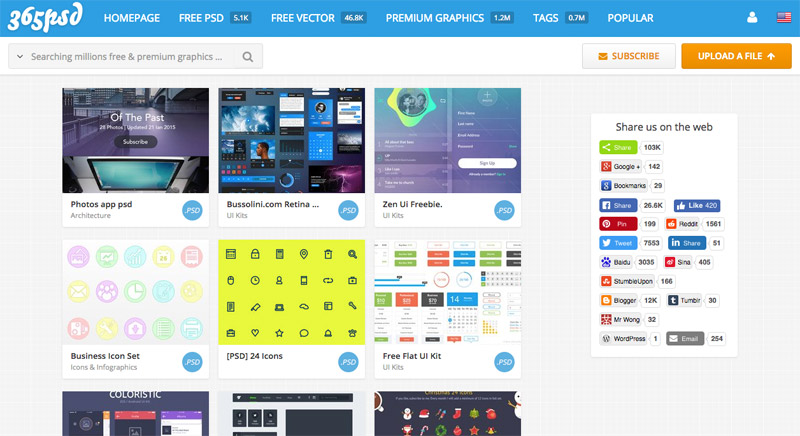 Da Font
Da Font is one of the most popular font websites on the internet, and for good reason! With nearly 40,000 different fonts to choose from, you can lose yourself for hours in this extensive resource site.

Why we like it: You're guaranteed to find fonts you'll fall in love with, and many are free or donation-based.

Vector State
Vector State is a stock vector club with a £79/year plan. For this you get 100 downloads a month from their extensive premium range.

Why it's included in this roundup: The quality makes the price point worth it. Just make sure you have a graphics program that lets you work with vectors before investing!

Dealotto
Dealotto offers both deals and bundles. They're a little more expensive than some of the other sites we've listed, but still affordable. If you love bundle sites, this is definitely one to favorite.

Why you should check it out: Dealotto has a freebies section that's worth a look.

We Graphics
We.Graphics has mockups, vectors, themes, icons, fonts, brushes, illustrations, textures, patterns, and basically every other type of design element you can think of.

Why it's one to bookmark: Everything is well-categorized and the range of different types of graphics means it's a good go-to site if you're looking for something without wanting to spend too much time searching.


Hype For Type
As you'd expect from its name, Hype For Type specializes in fonts (its collection of web fonts in particular is not one to miss!)

Why it made the list: Great value fonts and lots to see.

Mighty Deals
Mighty Deals is a bit different to many of the others in this list because it's not just limited to design resources. Mighty Deals offers deals on all kinds of things, from software services to design must-haves.

Reasons it's be a go-to: There's a lot to browse and it's one of those "something for everyone" sites that makes you want to keep checking back to see what's new.

Design Bundles
Similarly to The Hungry JPEG, Design Bundles has a wealth of cheap but good quality design resources for online and offline use. As well as deals and bundles, they have a massive collection of freebies you can download.

Why we like it: They have a decent affiliate program, so you can earn your money back!

Inky Deals
Inky Deals has both free and paid resources. Some of the design assets available are pretty niche, and some are a little more expensive than you can get elsewhere, but it's still a great site.

Why you should check it out: Lots of things that are difficult to find elsewhere.

Magic Mockups
Magic Mockups is a really easy and quick way to make realistic looking mockups to promote your website and digital products. The upside is it's free, the downside is that it doesn't have a ton of options for placing your images. But it's straightforward and a real labor of love.

Why you'll love it: It's easy to use, and free!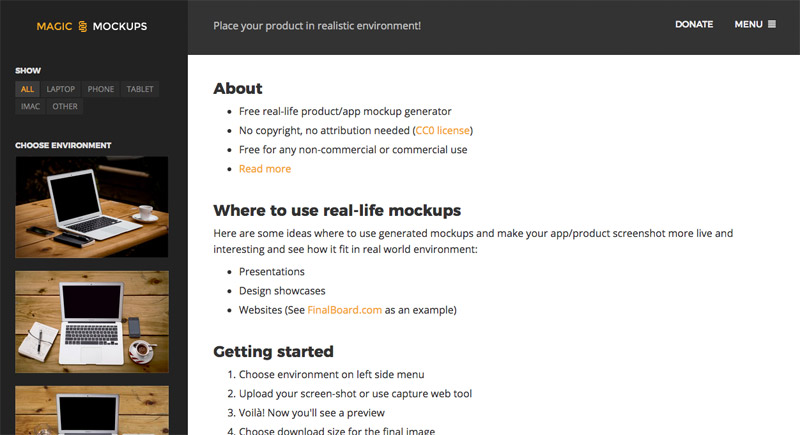 Deal Jumbo
From the name alone, Deal Jumbo may sound like just another deals site, but in fact it's one of the most varied bundle websites in this post. With everything from mood board bundles to cartoon t-shirt elements, we recommend setting aside a good hour or so just to browse.

Why we've recommended it: The variety is impressive, and all kinds of styles are represented, from vintage to minimal.

Google Fonts
Google Fonts is the best source of free web fonts in existence. Choose from hundreds of font families and jazz up your website text without handing over any money. Just be careful about including too many fonts on your website because they'll slow it down.

Why you need it in your life: It's free!

My Design Deals
With its unique daily deals, My Design Deals is a website you'll keep coming back to. It doesn't have as broad a selection of design components as other sites we've listed, but you also have a higher chance of finding unique items.

Why it made the list: Lots of great fonts make this a website to bookmark.

Creative Fabrica
Creative Fabrica is an up-and-coming site that's getting mentioned more and more in design circles.

Why we included it: It's popular with the pros for good reason – there's plenty of choice and the quality is up there with the best.

Pin this post: