Over in the Lyrical Host Blog & Business Squad, we've recently been discussing blogging memories, and as part of that, we got talking about how blogging has changed over the years. Here are some snippets of the discussion, shared below with permission! Whether you're a new blogger or a seasoned one, you're sure to love this walk down memory lane.
Currently reading: We Asked Long-Time Bloggers, 'How Has Blogging Changed?'
Click To Tweet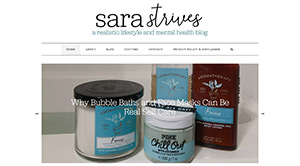 "When I started blogging, I was one of a handful of college bloggers around my age. At the time, blogging in that community was all about connecting with each other and writing great blog posts. There was so much less focus on Instagram and other social media platforms. Those years were so great, with weekly Twitter chats, group messages, etc. That's why I fell in love with blogging."
– Sara, SaraStrives.com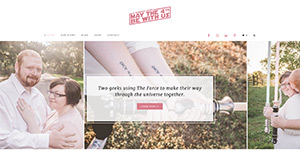 "When I started blogging 10 years ago, things were much more simple. You didn't need to be an authority on anything, an expert of social media, a graphic designer, or any number of the many hats we are expected to wear now if we want to be successful.
Blogging was about connecting… finding someone interesting and reading about them… becoming invested in them and their life. Some of my best blogging friends were made that way.
I wish so much to go back to those more simple times."
– Kimi, MayThe4thBeWithUs.com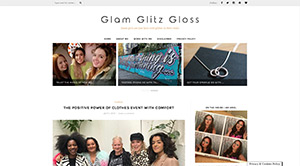 "I first started blogging 8 years ago and it was fairly small community and no one held stats, following, DA or any of these things against you. Bloggers supported one another, brands worked with you because they loved your photos or style and not because of any numbers.
I remember going to events and knowing pretty much everyone there and I was lucky enough to make some incredible friends from it who are to this day are some of the most important people and my biggest supports. I must say I don't miss that pink striped blogger theme that everyone had though 😂"
– Tanya, GlamGlitzGloss.co.uk
"I started reading blogs about 20 years ago. Mostly I remember garish colours, flashing buttons and odd layouts, with pages taking ages to load – how things have changed! I've written websites for 25 years in the education sector, I'm so ancient I used to edit sites using just html.
I started blogging for myself to write about things I love – gardening, flowers, the outdoor life and wellbeing. There's so much support now including gorgeous themes, grammar checkers, plugins, and accessibility help. But crucial to everything, is a wonderful community – I'm so pleased I found Lyrical Host who go above and beyond for their clients every day."
– Rebecca, ViewsFromMyGardenBench.com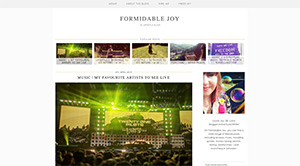 "I began blogging nearly ten years ago now, just when it was starting out. It was a lot different back then, content was a lot more authentic and unpolished, images were simply fun and everyone supported each other not because they had to – but because they wanted to! It was a little community of friends, many of which we went on to become friends in real life.
Now, many bloggers are choosing to be influencers on social networking websites instead, and things like stats, DA and engagement rate are more important than anything else, as is having a polished Instagram feed. Luckily, I think the more raw and authentic side of blogging is making a comeback in 2019!"
– Louise, FormidableJoy.com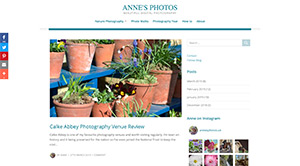 "Believe it or not, I started blogging almost 20 years ago just a few years after the first "Weblogs" were created. Even back then I had the idea that incorporating a blog into an online shop was a good way to go. I seem to remember designing the banner header in Microsoft Power Point. It was the days of "build it and they will come" and they did. At one point I was getting over 1000 hits a day. I can only look back at those numbers and dream 🙂"
– Anne, AnnesPhotos.uk
"My first experience was on Blogger (Blogspot?), about 11 years ago. It didn't cost me anything and the technical stuff involved there wasn't all that intimidating. I knew nothing about using SEO on a blog even though I was a content writer for other sites and used SEO there.
I might've made three cents from AdSense over the period of time I had it. Lol It was a beauty blog for moms but there was just way too much of my kid's face on there for anyone but family to care about it. Back then, blogging did feel a little more like sharing your diary with the world, though. Or at least that was my perception of it."
– Crystal, ThatOldKitchenTable.com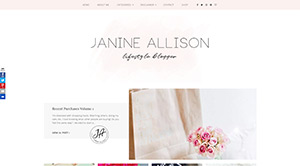 "I started blogging from a young age, long before it was really recognized as "blogging". I grew up building webpages on Expage and Geocities and writing on Livejournal. Eventually that led to my own webpage (hosted by someone else). Back then, blogging was more so writing about your day and the intricacies of your life! I miss those days sometimes.
I feel like blogging today is much more curated, requiring magazine-worthy photos and professional writing skills. I try to incorporate a bit of the old style of blogging into my lifestyle blog, mainly because I miss those days!"
– Janine, JanineAllison.com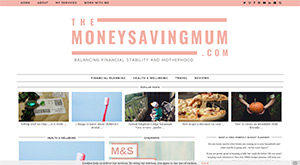 "My first blogging memory was just to write…. not think about the layout, headers, SEO, just write write write & treat it as a diary. No one's going to read it… no ones going to WANT to read it just write anything and everything. How wrong was I! It's a place where so many of us start and end up rewriting so much because it isn't up to scratch, seo friendly or even makes sense these days!
I wish I had known about SEO from the beginning, the importance of keywords and I realised my niche before I really started writing because I wasn't writing about my niche at the beginning like I am now thats for sure."
– Kirsty, TheMoneySavingMum.com
How has blogging changed since you first started? Let us know in the comments!
Pin this post for later: