Over in the Lyrical Host group, we've been sharing blogging memories! As part of that, we asked both new and long-time bloggers to share the story of their blogging journey so far. Here's our roundup of the highlights.
Currently reading: We Asked Bloggers, 'What's Your Blogging Story?'
Click To Tweet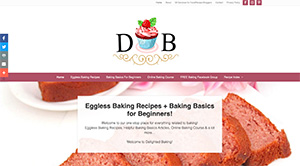 "I started blogging three years ago. I just thought starting a blog would be a fun hobby. Gradually I realised that I like blogging a lot. So, I started blogging as a hobby but I am now working towards making it a full time gig.
I think I have learnt a lot since I started blogging, be it food photography, content writing, blog design or even social media management.
Also, I have met some of the nicest people online and they are my really good friends now. My blog is about baking basics, egg free baking and healthy baking recipes."
– Sakshi, delightedbaking.com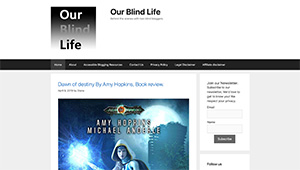 "We are a blind couple in a long distance relationship. We started OurBlindLife.com because we wanted to help others understand how blind people live. In the beginning we failed. At first, We were clueless. We didn't pick a good hosting service, our first theme didn't work how we wanted it to, and we knew nothing about SEO, keywords, the importance of images in posts or image optimization.
Then we switched our host because it was slowing our site. The new service seemed alright until We figured out that we needed to pay more after renewal but we thought that we didn't had other choices, until I heard about Lyrical Host in a group. We migrated here, and the support, resources and community… There are no words to describe how happy we are. We still have a lot to learn, but I know that with Lyrical Host we are never alone."
– Diana, OurBlindLife.com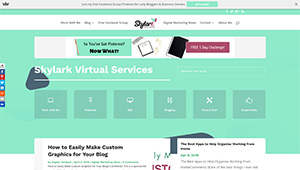 "I actually started blogging when I started as a content writer about 5 years ago – it seemed a sensible way to showcase what I could do and to build my skills. Since then I have learned to love blogging – although it is a lot harder than many people say when you read those 'start a blog in 10 minute' posts!! I think if you have something you want to write about, focus to see it as a business and a little time to work on it, blogging is an amazing outlet."
– Angela, SkylarkVirtualServices.com
"I started my blog October 2018 because I was feeling stressed with life. Writing helps to ease the stress. Also I'm hoping to complete my fiction novel, so I'm hoping the writing on my blog will help to develop my writing skills further and also help promote my book once it is written. My blog is fiction writing, poetry and parenting. I try and write everyday if I can and I'm hoping my blog will continue to grow.
– Marian, JustMuddlingThroughLife.co.uk
"I started my blog in January of 2015- in some ways I feel like blogging itself hasn't changed, but everything around it has! I remember feeling very welcomed to blogging in my first few months- even though a lot of my posts from the beginning were random history posts, the blogging community went out of its way to welcome me. And now I'm feeling that way again with our Lyrical community 🙂 "
– Jessica, AnHistorianAboutTown.com
"I'm still a relatively new blogger, but I've learnt so much! I'm a disability & chronic illness lifestyle blogger, creator & activist. I started blogging to share my experiences, raise awareness of various conditions and compliment my social media presence.
I recently switched from Blogger to WordPress with the help of Lyrical Host. Although Blogger was free, I found it so buggy & difficult to work with, which definitely didn't motivate me to write! With WordPress & the support from the Lyrical Host team / Facebook group, blogging has become so much more enjoyable!"
– Niamh, NiamhGabrielle.co.uk
Pin this post for later: