One of the great things about the growth of the web at the moment is the number of new free tools being created every day. If you're looking for innovative free tools and services you can use to really push your website, branding, content, and social media to the next level, this list is for you.
In no particular order, here's our first handpicked selection of clever tools for designers, brand strategists, social media users, bloggers, coaches, virtual assistants, business owners, and other web aficionados.
Currently reading: 21 Free Tools You Didn't Know You Needed
Click To Tweet
01. Display Purposes
Using hashtags is a guaranteed way to get followers and engagement on Instagram, but typing from a phone is awkward and thinking up hashtags is time-consuming. Luckily, Display Purposes is here to help. Simply type a word in the search box and it'll populate a list of related hashtags. We've used it ourselves and had a lot of success.
Visit: https://displaypurposes.com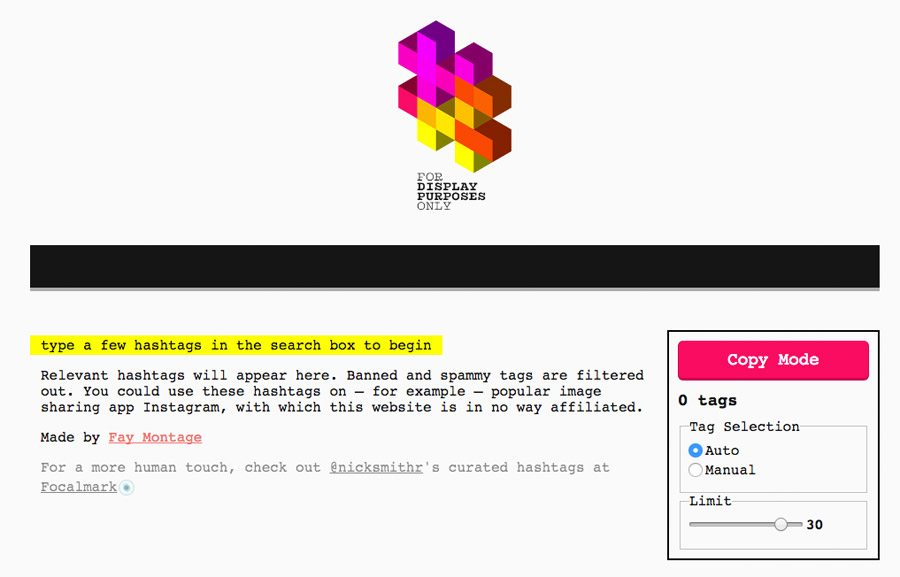 02. PDF Escape
Perfect for making interactive content for your visitors and subscribers. If you want to create fillable, editable PDFs without the need for Adobe programs, PDF Escape is for you. It's easy to use and there are plenty of tutorials online if you need extra guidance.
Visit: https://www.pdfescape.com

03. Mockup World
One of the biggest challenges with digital products is presenting them visually. One of our favorite ways around this is creating product mockups by dropping screenshots or logos into existing images of laptops, tablets, and similar scenes. There are plenty of paid tools and images for this, but Mockup World offers links to a lot of great free options. It's a quick and easy way to make your images stand out with some simple cropping or layer adjustment.
Visit: https://www.mockupworld.co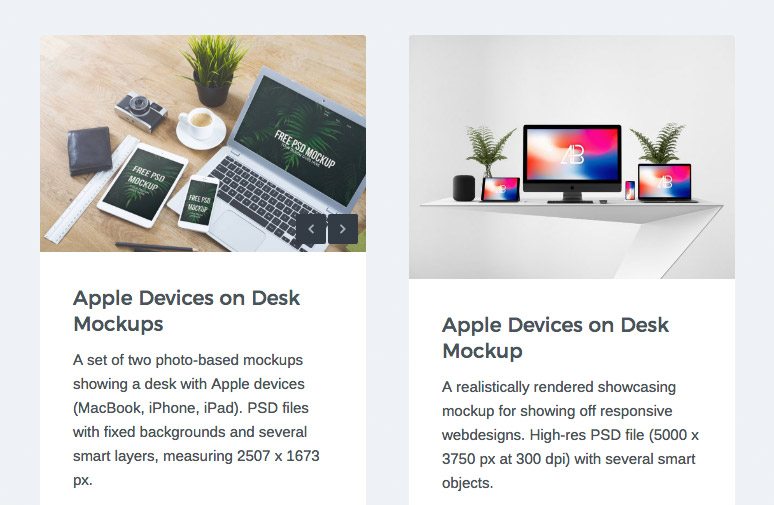 Another good alternative to Mockup World is PlaceIt.net, which lets you drop your image directly in to the mockup, although only the smaller sized images are free.

04. Cue Prompter
If you ever do videos or presentations, Cue Prompter is a great online tool that will roll your script on your laptop screen just like a TV anchor. It's a great way to pace yourself when speaking and means you never lose your place.
Visit: http://www.cueprompter.com/

05. Draft Send
Draft Send is a clever tool that allows you to create interactive presentations using just a PDF. You can even add your own voice! Great if you want a presentation that looks different to the typical PowerPoint and Keynote style. The free version has some limitations but is still decent.
Visit: https://draftsend.com/

06. Time & Date's Create Your Own Calendar
Do you like creating downloadables for your visitors, subscribers, or clients? Time and Date has a fun tool that allows you to create your own calendar, making it easier to keep track of important dates for yourself and/or your visitors. You could create a social media calendar or a national days grid in seconds.
Visit: https://www.timeanddate.com/calendar/

07. Milanote
Milanote is a cross between Pinterest, Trello, and Mockflow. You can record notes, organize tasks, and even sketch! It's a great alternative to Evernote, especially if you're a creative with a passion for drag and drop.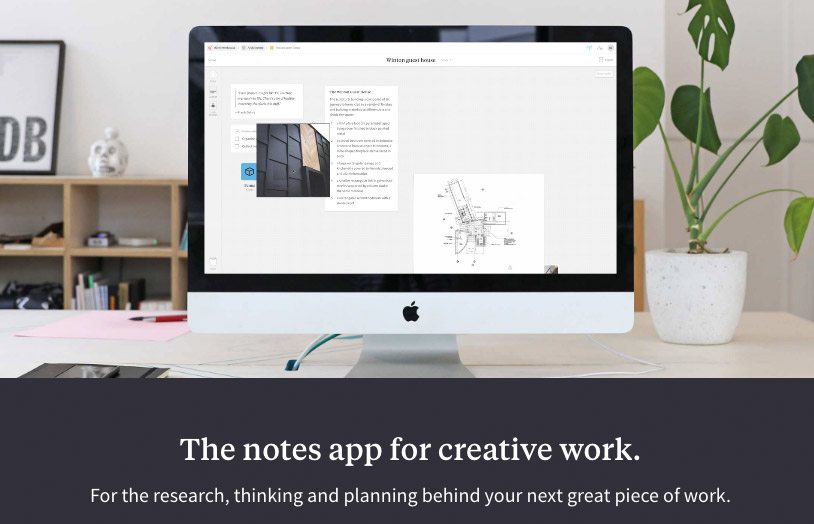 Visit: https://www.milanote.com/

08. Color Names
This is a fun tool with cute names for 16,000 hex codes. If you're struggling to describe a color in words or you want to name something, this is a quick and easy solution.
Visit: https://codepen.io/meodai/

09. Crayon
Need some inspiration for your website pages? Crayon is a big hub of different types of pages, organized by category, type, and CMS so you can quickly find examples of whatever you're looking for.
Visit: https://app.crayon.co/f/

10. Really Good Emails
Similar to Crayon but for emails, Really Good Emails is a collection of great examples of email marketing and trigger emails to kick start your design and writing inspiration.
Visit: https://reallygoodemails.com

11. Wordmark
Simply type a word or phrase of your choice and Wordmark will show you a preview of what it looks like in the fonts you have installed on your computer, or in Google Fonts. It doesn't have a preview for every font in the world, but it's still pretty handy!
Visit: https://wordmark.it/

12. Thirty Logos
One for the designers who love challenges, Thirty Logos emails you a fictional brief every day for you to practice logo designs. You could even use them in your portfolio or sell them as presets.
Visit: http://thirtylogos.com/

13. DIY Design Dolls
Not strictly a tool, but lots of great free design resources for entrepreneurs all the same!
Visit: http://vip.diydesigndolls.com/

14. ColorFilter
See what your website looks like to colorblind people with this handy tool. It includes tests for various types of colorblindness so you can improve accessibility, and there's even a badge for your site if you pass.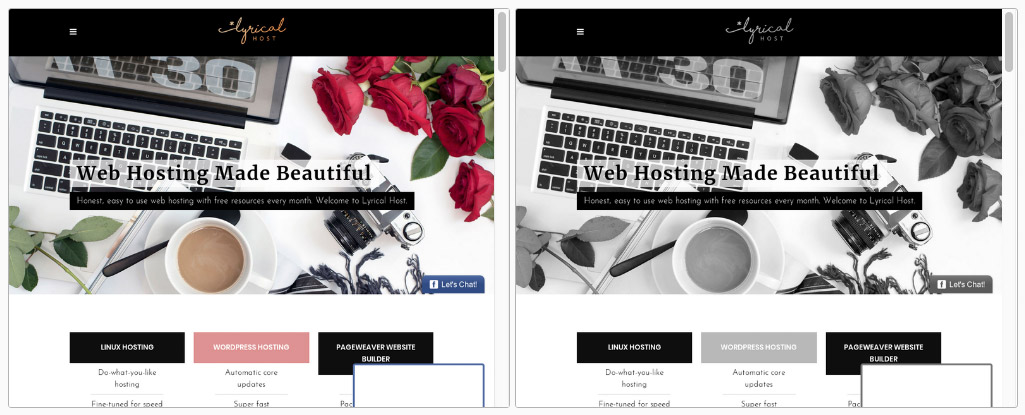 Visit: https://www.toptal.com/designers/colorfilter

15. Power Thesaurus
There are tons of online thesauruses, but Power Thesaurus is our favorite. It's crowd-sourced and has more of a creative human feel than other options out there. We particularly like it for brainstorming names.
Visit: https://www.powerthesaurus.org/

16. Mockflow
Drag-and-drop page layout mockups for easy drafting. Great if you're looking to present mockups to a designer, or if you're a designer you could recommend it to your clients to understand exactly what they're looking for.
Visit: https://mockflow.com/

17. Colour Lovers
Colour Lovers is one of the original color palette creation tools. Create your own sets of palettes to remind yourself of your project themes, or browse millions of others.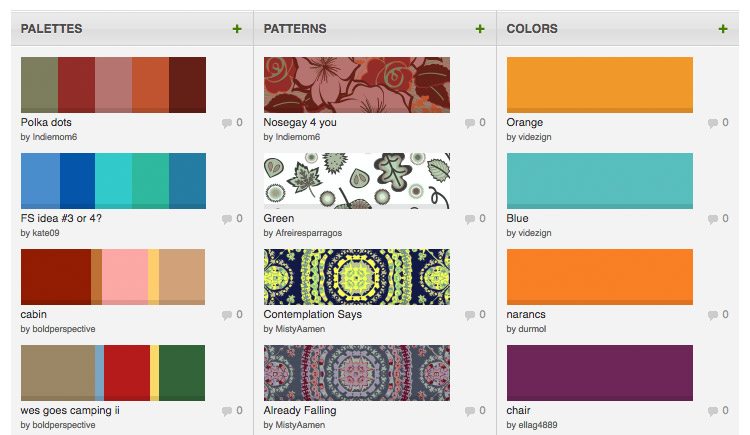 Visit: https://colourlovers.com

18. Beacon
Turn your existing content into beautiful PDF downloads and workbooks in seconds. You can even get analytics on your content. Free with the Beacon logo, or pay per month for logo-free designs.
Visit: http://beacon.by/

19. Blinkist
Always meaning to find time to read that business book everyone's talking about but never seem to get round to it? Blinkist offers super concise summaries with everything you need to know about a book, meaning you can gain tons of valuable insight in record speed and keep on top of the conversation at the same time. Free and paid options available.
Visit: https://www.blinkist.com/

20. Highbrow
Choose a subject and topic, and have a free mini course of emails sent to you every day. With topics as diverse as space and marketing, there's something for everyone.
Visit: https://www.gohighbrow.com

21. Responsive Screenshots
Save time screenshotting your site and your clients' sites and resizing them for mockups with Responsive Screenshots. It takes screenshots for you in a range of resolutions and packages them all together in the neat zipped folder.
Visit: https://responsive-screenshots.com
What are your favorite tools? What are your top picks from our list? Let us know in the comments!

Pin for later: