If you need a motivational boost or want to stay productive without getting distracted by a million different websites, listening to a podcast is a brilliant way to do that.
Some people absorb more through hearing information rather than reading it, and a podcast is ideal for making dead time productive. If you have a commute or trip to make, or you need to complete a physical task like cleaning or running, podcasts make you even more productive with very little effort. It's a win-win!
Tip: Have a notes app or notebook to hand for when you come across golden nuggets of advice you want to remember for later. Jotting down the title of the podcast and even the time into it can be helpful later when you're revisiting it.
Currently reading: 10 Podcasts To Smash Your Business Goals
Click To Tweet
In no particular order, here's our list of podcasts to help you smash your business goals! Did we miss your favorite? Leave your recommendation in the comments.

All Up In Your Lady Business
All Up In Your Lady Business is a fun, friendly podcast run by Jaclyn Mellone and Jessica Stansberry. They have two episodes a week where they interview fantastic, down to earth female business owners across all kinds of industries.

Creative Empire
Creative Empire interviews industry thought-leaders to help you turn your dream or side project into a full-time business. Reina Pomeroy and Christina Scalera cover all kinds of topics, from building your confidence to selling your products and services.

Think Creative Collective
Abagail and Emylee's smart Think Creative Collective podcast is focused on helping you calm the chaos of your business to help you maximise efficiency and get organized.

Goal Digger
Hosted by Jenna Kutcher, Goal Digger is a beautifully presented podcast designed to help you overcome your business challenges. Covering everything from how to launch a course to what to do when business is slow, Jenna and her guests have your back.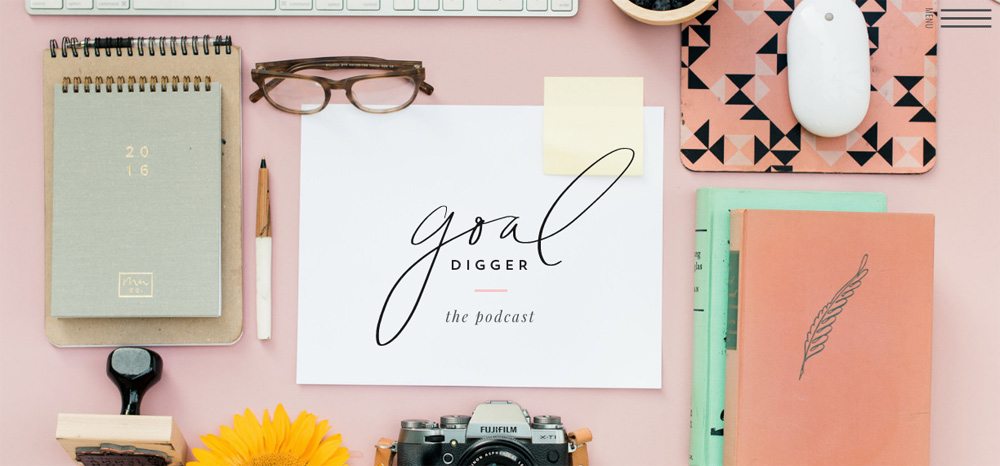 Get Back To Design
If you're a designer, Get Back To Design is a must-have for your podcast list. Kory Woodard and Krista Rae discuss all kinds of tips and strategies for helping you spend more time designing and less time coding or managing your business.

Fizzle
Fizzle is a podcast designed for creative entrepreneurs and business owners looking to work smarter at any stage of their journey.

Legal Roadmap Podcast
Find copyright law confusing? Have you thought about trademarking but have no idea where to even start? Autumn is on hand to explain all with her Legal Roadmap Podcast for entrepreneurs!

Market Beautifully
Market Beautifully by Hayley Burkhead covers everything you need to know about promotion, from growing a loyal following to dealing with anxiety and pressure.

Uncomplicate Your Business
Racheal Cook's Uncomplicate Your Business podcast covers everything you need to know about developing practical strategies to grow your business and hit your goals. As a bonus, she even links to her previous podcast series, the Fired Up & Focused Challenge.

Being Boss
The Being Boss podcast comprises inspirational stories, interviews, and advice on being yourself in business and doing it your way. It's aimed at creative entrepreneurs and hosted by Emily Thompson and Kathleen Shannon.


What's your favorite boss podcast? Let us know in the comments!
Pin for later: