Our bloggers have kindly provided us with wonderful bucket list recommendations on a variety of places across the globe, there is a multitude of recommendations from family-oriented places to go to a plethora of cultures, which we would love to check out ourselves.
Let us know in the comments your travel bucket list destinations, whether it's something you're looking forward to visiting in the future, or if you've already ticked one off of your list!
Currently reading: How To Reduce Your Website's Web Space & Bandwidth Use
Click To Tweet
Shelley the solo travel blogger travels throughout Mexico, alongside also produces a 'Dream to Destination' Podcast!
There any many Mexican celebrations to choose from, a favorite of mine is A Day of the Dead in Oaxaca, which is known for being one of the most magical and truly unique Mexican Holiday experiences! – travelmexicosolo.com
---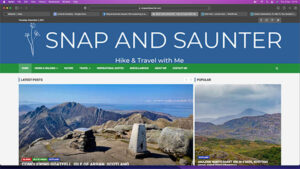 Martina is an outdoor travel blogger and photographer based in the UK, focusing on promoting wildlife & nature, detailed destination guides, and walking and hiking in the UK and abroad.
Amazing empty beaches, lovely scenery, beautiful walks, wildlife, and friendly people. What an adventure. – snapandsunter.com
---
Katja runs a family-friendly travel blog, inspired by living in various locations across the globe and providing family city guides from parents in the know, travel videos, and more.
The oldest corner of Iceland is home to some of the country's most dramatic scenery and exciting adventures (and puffins!) – globetotting.com
---
Marta is Italian-born, based in Ireland, and running a family-oriented travel blog! Providing content on cultural tourism, packing advice, buying guides, and booking resources!
If you are planning a trip to Ireland, this itinerary will help you see the most beautiful corners of the country, no matter how long (or how little) you stay: ancient castles, plunging cliffs, pretty villages, and more. – learningescapes.net
---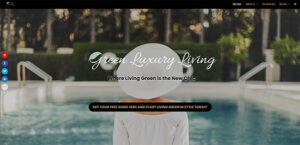 Angelica is a travel blogger who focuses on luxury, chic, greener living, and leaving positive impacts on the planet.
This post is about my favorite little historic town: St. Augustine in the US. It is the oldest city in the US, founded in 1565. This guide also includes vegan food options.                 – greenluxuryliving.com
---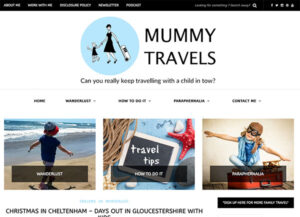 Cathy is known as an award-winning travel blogger who travels with her mini-me, Minnie! 60 countries visited overall and also has their work published in many National articles and magazines.
There's nowhere quite like standing on those endless burnt orange dunes at sunset, listening to the silence.                     – mummytravels.com
---
Sam & Natalia have traveled to over 50 countries together whilst blogging about their experiences, they utilize Sam's Journalism degree to ensure top-quality content.
Cinque Terre itinerary is a bucket list destination for the colors, hiking, beaches and so much more!                           – somethingoffreedom.com
---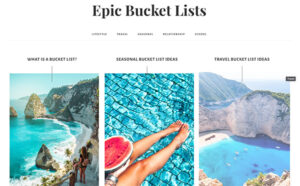 Gemma is a Bucket List focused travel blogger, with bucket lists relating to a plethora of different subjects, they're pretty epic!
Hawaii is a must-visit on everyone's travel bucket list – here's what to do once you are there. – epicbucketlists.com
---
Evgenia is based and born in Greece and a Greek Travel blogger, focusing on coastlines, islands, mainlands, cuisine, and advice on hotels and culture!
A full travel guide for Folegandros island, a gorgeous volcanic island very close to Santorini but with its own wild charm. – travelthegreekway.com
---
Birmingham-based blogger and part-time traveler Emmalene documents her travels between her 9-5 lifestyle, documenting her main city and countries she's traveled to!
A sleeper train through the Canadian Rocky Mountains was high on my bucket list, so much so we built a whole trip around it! – abrummiehomeandabroad.com
---
Jessica the British-based and Historian blogger, celebrating all things history, style, culture!
How to make the best of a short trip to London! It can be a little overwhelming with so much to see, but I've tried to include many different areas and types of places.                 – anhistorianabouttown.com
---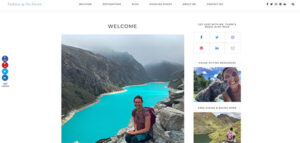 Megan the solo female traveler, blogs on various locations that are all about authentic off-the-beaten-path experiences as well as traveling to over 50 countries over 10+ years!
Peru's Sacred Valley is filled with snow-capped mountains, thousands of hiking trails, hundreds of Inca ruins, and charming villages that will steal your heart. The sacred valley is the gateway to Machu Picchu, but the real treasures are found by slowing down and getting off the beaten path. – packing-up-the-pieces.com
---
Rebecca is a mum of two who specializes in freelance writing, proofreading, and blogging with content on a variety of different places to travel!
Iceland is a fascinating place to me and I would love the chance to see the Northern Lights in person.                       – keeneontravel.com
---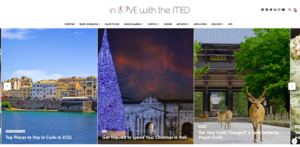 Eleni is part of a combined effort of a team of people that profoundly love the Mediterranean Region and its beautiful countries!
Everybody knows the Greek Islands and Athens. But no one talks about life in other parts of Greece. So we thought to just share a few tips. – inlovewiththemed.com
---
Ali loves to travel and photography,  Whether that's on a scooter, to street art locations, or on holiday adventures, her content is worldwide!
Our Niagara trip was the most brilliant experience I've had with my family. It's awe-inspiring and was so lovely to see my boys' faces at the views. My blog is packed with tips for how to make the most of a flying visit there. – diaryofadetour.com