There used to be a time when editing software was expensive and the idea of creating beautiful images was exclusive to the pros. Now however, mobile technology is giving everyday people the ability to create stunning photos for your website and social media channels. There are plenty of stock photos available for free on the web, but if you can make your own it's even better (and way more satisfying)!
You don't need to spend money on an app or expensive photography equipment to create a great output; there are plenty of great free ways to get started with just your phone and a free download. So whether you're an iPhone or Android fan, here are my recommendations for some of the best apps to use for better photography.
Currently reading: 5 Of The Best Apps To Improve Your Smartphone Photos
Click To Tweet
Snapseed
This was the main photo app I used for well over a year and the developers have been making some great regular updates in the last 6 months which have made them a great service. The new UI is slick and professional. It offers a lot of features in one app – including facial retouching, filter application, text addition and the normal cropping and adjustment features. This app offers a great range of advanced tools and is great for beginners.
Link: Apple store | Google Store

Canva
Available as an iPhone mobile app or desktop application, there's so much you can make with Canva. Whether you want something for Instagram, Facebook, Twitter or even Kindle, you can create it on Canva. I've come to use this over photoshop as it's easy to navigate and does the job easily and you can get what you want with next to no frustration. I like how versatile Canva is, I can create flyers, infographics, and any web graphic I think up in this programme. I even use it to play around with book cover designs for Kindle, which is great, considering most elements are free. There is some paid content on there, but you don't have to use it if you don't want to.
Link: Canva.com

Afterlight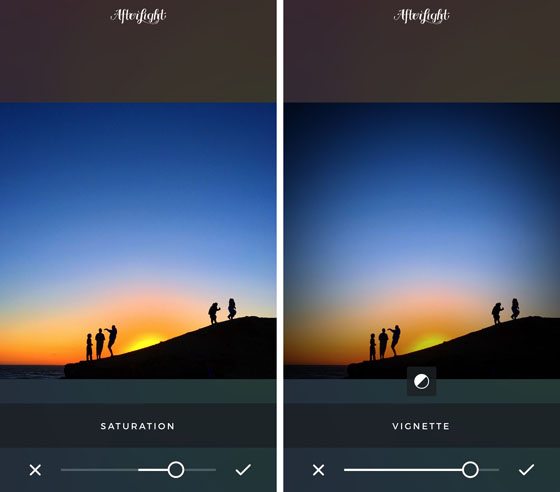 This app is specifically designed to add light filters to your photography, there's a range of pre-sets available and if it works with your photo, you can add something a little extra with this nifty little app. There's a range of packages available at a cost if you want to get extra jazzy but a little light flare can make your photos really shine.
Link: afterlight.us

VSCO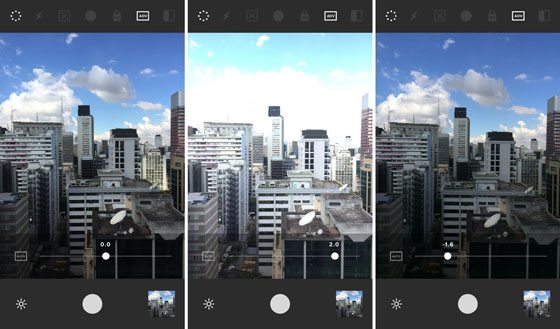 This is a great app for everyone who loves filters. This is the app's main feature as there's a huge gallery available for you to use. I like how all filters have been preset and there's very little you need to do to tweak them and get the image how you want it. VSCO does the hard work so you don't have to.There's a monthly subscription cost, but what you get in return will help enhance your snaps.
Link: vsco.co

Polarr
This is another app that offers similar features to Snapseed and VSCO, however, is free. It's heavy on filters so is a great free alternative to VSCO and can really enhance your photos.
Link: Polarr.co
Whatever you end up using, a combination of the right framing and savvy editing can really help create a great portfolio of photos 🙂 What's your favorite photo app? Let us know in the comments!

Pin for later: