To anyone not in the industry, running an online business seems like a piece of cake. No need to leave the comfort of your home, no bosses to report to, no co-worker politics.
While it is an ideal reality for a lot of people, running your own blog or other business isn't without its difficulties, and good self-care and attention to mental health is just as important as it is in a traditional job.
Here we've collected several posts by our amazing Lyrical Host Blog & Business Squad members. Their tips and stories span all kinds of walks of life, and we're proud to host and support them as they open up the discussion around mental health.
Currently reading: 12 Honest Mental Health Posts From Bloggers & Business Owners
Click To Tweet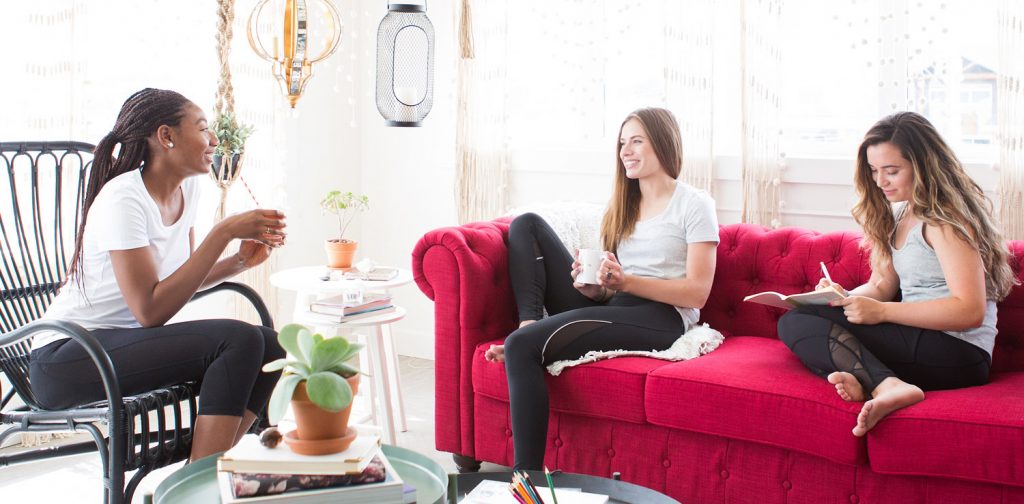 "Dedicating more time to one aspect of your life, even temporarily, can have a huge impact on all the other little things."
How to feel less overwhelmed when life gets busy – This post covers being kind to yourself, easy to implement tips for juggling everything, and how to not feel guilty about taking a step back when you get overwhelmed with busy.

"I think spending time outdoors can be so, so beneficial when it comes to physical and mental health…"
How to beat anxiety and feel calm – This is a great post to read with a hot drink when you feel a bit on edge. Nicola's post contains calming images teamed with practical, easy to follow tips.

"There is a way of looking at our mental health that gives us both strategies for coping when things are tough and all over increases our resilience."
In 4 essential ingredients for improved wellbeing, Katie talks in-depth about self-care with straightforward advice on how to look after yourself more.

"…we are human and we have an illness…"
I am a borderliner – Sarah's honest account of dealing with borderline personality disorder (may be triggering for some; caution advised).

"Sometimes taking that leap and doing something, may just open doors you never knew existed…"
How blogging saved my life and became my job – In this post, Sarah talks about her illnesses and how she turned them into a positive move.

"This did not involve a magic potion. There isn't a shortcut. This isn't a promise. But I did it, which means so can you."
Maggie's four-part Burnt out to booked out series covers highs and lows of her business journey in detail. From feeling overwhelmed with spinning wheels to growing a successful business, Maggie's video series is great for anyone who feels like they aren't getting enough return on their time working.

"Anxiety can be managed to a point but you have to know what your triggers are and try to avoid them. "
The truth about anxiety symptoms sees Gina take a deeper look at anxiety and its potential causes and effects.

"Being the caregiver of anyone with a serious longterm illness can be frustrating, stressful and lonely."
Something that doesn't get discussed enough is how to cope if someone you love is suffering with a mental illness. Bipolar is hard for everyone not just the patient: A caregiver's perspective is a practical guide from Gina with ideas for managing mental illness as a carer.

"Every second, minute, hour, day, month, year you are fighting to be the person that you sometimes only ever see glimpses of."
In My Mental Health Journey (part 2 is here), Rachel talks about the struggle to help other people understand, and the stresses of sleep.

"We ignore how powerful our brains are, they are miraculous and fascinating things that count for so much more than we realise."
Over on Rachael's site, guest poster Charlotte explains the similarities and differences between physical and mental health and the importance of self-care in Mental health is just as important as physical health.

"We have to ride the wave and come out the other end wiser."
Kelly has some handy anxiety-managing advice here: 8 things to do when anxiety arises; we recommend bookmarking this post for future reference.

Have you written about your mental health experiences? Tell us about it and leave your link in the comments!

Pin for later: